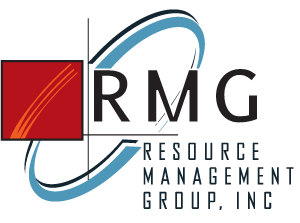 Welcome to
Resource Management Group, Inc.
Resource Management Group, Inc. (RMG) is a Native American-owned environmental science and engineering consulting firm based in Wichita, Kansas. The privately-held services corporation, chartered in 1997, is an organization of highly qualified, experienced and technically diverse individuals, established to provide a wide range of professional consulting, engineering, administration, and field services.
RMG personnel have authored design, construction, monitoring, management guidelines and technical documents for hazardous waste compliance, assessments, remediation methods, sampling and analysis of any media, management strategies for natural resources, and habitat assessments. With years of oil and gas operational experience, RMG has also identified the need for a qualified entity to represent the interests of the petroleum investor.